---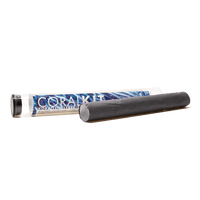 Sale
Ultra Coral Kit from Fauna Marin is a black epoxy glue that can be easily processed and is dry within 5 minutes.
Characteristics
Ultra Coral Kit dries within 5 minutes, making it perfectly suitable for gluing SPS cuttings without them remaining out of the water for a long time.
Gives a nice dark gray color underwater, so it doesn't stand out much.
Suitable for use inside and outside the aquarium.
Content: 114 grams.