---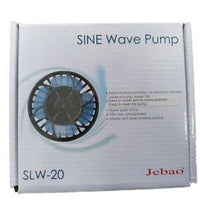 Features:
·Extermal drive controller,no electronic devices inside of pump,lonaer life.
·Easy to install and to move position.
·Easy to clean the pump
·Super quilet motor.
·Mini size,strong power.
·Master and slave wireless control.
Specifications:
Model:SLW-20
Imput:DC 24V 20W IPX8
Qmax:10000L/H
Max.water temp 35℃
SLW-20 is ideally suited for nano-reefaquariums,with adjustable flow rates up to 10000L/H.